Map Filters…
Choose what you want to see on the map…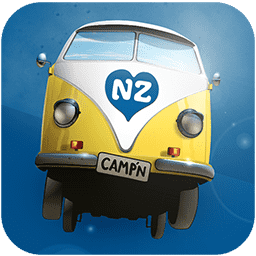 Free
Every New Zealand camping location on your iPhone™, iPad™ or Android device.
Offline Maps - Featuring offline maps so you can find all camping locations, free of restrictions from NZ's poor and expensive internet. This app gives you Freedom!
Plan your journey. Visit an i-SITE Visitor Information Centre.
Stay at a campsite.

For the best experience, stay at one of our great campsites. With many having cooking, toilet and shower facilities on site, there's everything you'll need. You might even make new friends.

Use public toilets or the toilet in your vehicle.

Please respect our home and other travellers by using the proper facilities. Just look for the signs.

Leave no trace or litter.

It's important to look after our country for future generations by leaving nothing behind wherever you go. Please make sure you put any rubbish in a bin or take it with you until you find one.